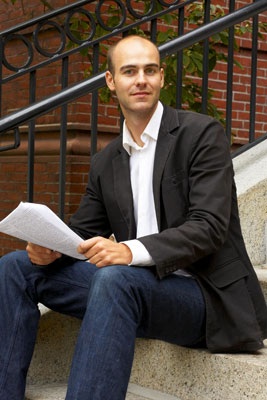 Adrian Del Maestro
I am an Assistant Professor in the Department of Physics at the University of Vermont. My research is focused in the area of condensed matter theory, where I apply high performance computational techniques to investigate the effects of strong correlations, dissipation and disorder on quantum matter.
I received my PhD in 2008 from the Department of Physics at Harvard University under the supervision of Subir Sachdev. Afterward, I performed postdoctoral research at the University of British Columbia and the Institute for Quantum Matter located at Johns Hopkins University.
Detailed professional and biographical information can be found in my CV.
My contact information is:
Department of Physics
Cook Physical Sciences Building
82 University Place
University of Vermont
Burlington, VT 05405-0125
USA

phone: 802.656.0068
fax: 802.656.0817
office: Cook A523
email:


web: http://www.delmaestro.org
twitter: @agdelma
google: scholar profile